Episodes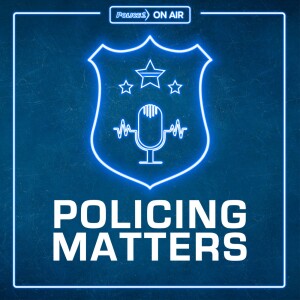 Friday Oct 21, 2022
Friday Oct 21, 2022
We have seen consent decrees last a decade, or even two decades at some agencies, while change seems to move at a glacial pace. How do they work, what happens at an agency under a consent decree, and who benefits? These are just some of the questions addressed in this episode of Policing Matters as host Jim Dudley talks to Bob Scales, founding partner and CEO of Police Strategies LLC. 
Previously, Scales served as a Deputy Prosecuting Attorney in King County Washington, a Special Assistant United States Attorney for the Western District of Washington, the Assistant Director for Public Safety for the City of Seattle, the Director of Government Affairs for the Seattle City Attorney, and the Compliance Coordinator for the Seattle Police Department.
Police Strategies LLC uses data science and technology to help law enforcement agencies implement effective policies, training programs and accountability systems. The company's Police Force Analysis System provides law enforcement with in-depth reviews of force incidents, helping agencies identify and address high-risk conduct and compare use of force practices across multiple agencies. Scales has partnered with several universities to analyze the data collected by his data systems and has published several peer-reviewed academic journal articles on use of force practices.
This episode of Policing Matters is sponsored by Utility. Utility provides a universe of intuitive solutions for effectively capturing, analyzing, managing, and sharing video evidence. Technologies include a variety of cameras, sensors, and devices, as well as situational awareness software solutions for law enforcement, first responders, transportation agencies, and utility providers. To learn more about Utility and its technology solutions, visit utility.com.