Talking the beat to cover what matters to you as an LEO. Join deputy chief Jim Dudley (ret.) every weekly as he sits down with law enforcement leaders and criminal justice experts to discuss strategy, challenges and trends in policing.
Episodes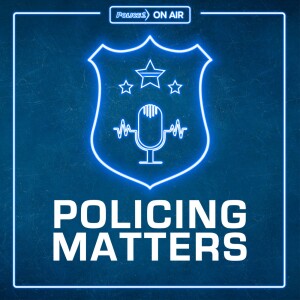 Friday Dec 10, 2021
Friday Dec 10, 2021
In this compendium of interviews from the FBINAA National Annual Training Conference, held in Orlando, Florida, July 7-10, Policing Matters host Jim Dudley speaks with:
Former New York City Police Commissioner and former LAPD Chief Bill Bratton, about the challenges of policing today;
Bensalem Township Police Department's Director of Public Safety Fred Harran about his agency's use of Thermo Fisher's Rapid DNA to solve property crimes;
Doug Monda, founder of Survive First, about the barriers that prevent public safety personnel from getting help for mental health issues.