Talking the beat to cover what matters to you as an LEO. Join deputy chief Jim Dudley (ret.) every weekly as he sits down with law enforcement leaders and criminal justice experts to discuss strategy, challenges and trends in policing.
Episodes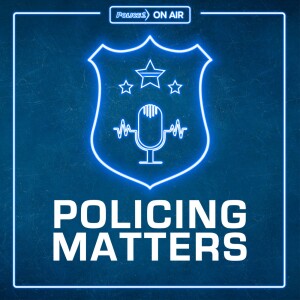 Thursday Aug 04, 2022
Thursday Aug 04, 2022
From reducing the time it takes for a candidate to go through the recruitment process to profiling the unique backgrounds of CHP officers, the nation's largest state police agency is taking a proactive approach to recruiting the next generation of cops.  
In this episode of Policing Matters, host Jim Dudley speaks with Recruitment Officer Caleb Benefiel about the police recruitment best practices that are seeing success in the Golden State. Visit the CHP's recruitment website here.

This episode of the Policing Matters Podcast is sponsored by Polco. Polco's National Law Enforcement Survey provides a comprehensive, accurate and representative picture of resident opinions related to police services. Compare your results with other agencies around the nation. Align your priorities with community sentiment, build trust, and improve safety services. Visit info.polco.us to learn more.