Talking the beat to cover what matters to you as an LEO. Join deputy chief Jim Dudley (ret.) every weekly as he sits down with law enforcement leaders and criminal justice experts to discuss strategy, challenges and trends in policing.
Episodes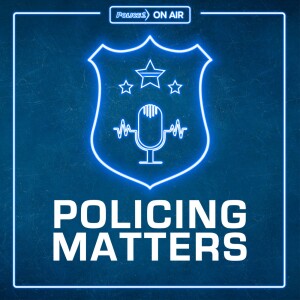 Wednesday May 24, 2023
Wednesday May 24, 2023
Law enforcement officers may be first on scene to a mass casualty incident (MCI) and depending on the size, it may be overwhelming. Are we prepared to see the unthinkable? Do we know what our priorities should be? Do we know what our opposite numbers in fire, EMS and other responding agencies are doing?
Our guests today have an answer to each of those questions. In this episode of the Policing Matters podcast, sponsored by Staccato, host Jim Dudley speaks with Dr. Peter Antevy, EMS medical director for Davie (Florida) Fire-Rescue, and Daniel Moran, Assistant Fire Chief for Davie (Florida) Fire Rescue, where he manages the EMS, training and special projects divisions, about the MCI training they are delivering to law enforcement.
Resources mentioned in this episode
About our sponsor
This episode of the Policing Matters Podcast is brought to you by Staccato. Choose the handgun trusted by over 900 law enforcement agencies across the country. With Staccato, you can feel confident knowing you aren't sacrificing incredible accuracy for reliability. Whether you're protecting your family at home or on duty, Staccato has your back. Military and law enforcement receive discount pricing through the Staccato Heroes Program. Visit www.Staccato2011/heroes-program.com to learn more.