Episodes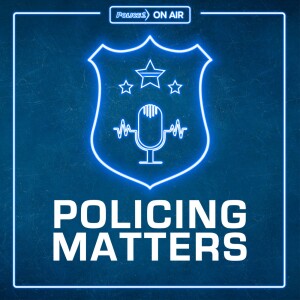 Tuesday Mar 14, 2023
Tuesday Mar 14, 2023
A barricaded suspect, possibly armed awaits inside his home. There may be a booby trap, or there may be hostages. After a shot is fired, the decision to send someone inside – or should we say, a drone – is made. Law enforcement is getting some interesting technology to help in tactical situations where our only options previously were to wait out the suspect in a siege or to send in officers. 
On this episode of Policing Matters, host Jim Dudley speaks with Blake Resnick, the CEO and founder of drone technology company BRINC, and returning guest, Don Redmond, retired Chula Vista (California) Police Department Captain and BRINC Vice President of Advanced Public Safety Projects, about the recent release of the BRINC LEMUR 2 drone and how sUAS systems are assisting law enforcement tactical response. 
This episode of the Policing Matters Podcast is brought to you by Lexipol, the experts in policy, training, wellness support and grants assistance for first responders and government leaders. To learn more, visit lexipol.com.