Episodes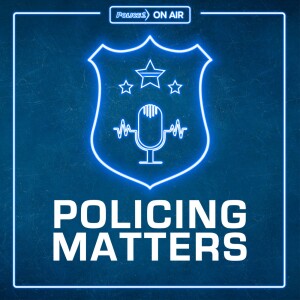 Friday Mar 03, 2023
Friday Mar 03, 2023
In this episode of the Policing Matters podcast, host Jim Dudley speaks with Jason Potts, who recently served on the Violent Crime Working Group with the Council of Criminal Justice, about using technology to address violent crime. 
Potts is Chief of the City of Las Vegas Department of Public Safety. Previously he was a captain with the Vallejo Police Department, where he led the Department's Operations, Investigation's Bureau and Emergency Services Unit Commander. He serves on the board of directors for the American Society of Evidence-Based Policing (ASEBP) and is a National Institute of Justice (NIJ) LEADS alumni. 
This episode of the Policing Matters Podcast is brought to you by L3Harris. When seconds matter count on dependable coverage on and off campus. L3Harris offers flexible and affordable portables. Communicate on the move with Wi-Fi voice and data, GPS, and app-based devices that keep you connected. Schedule your demo today.