Episodes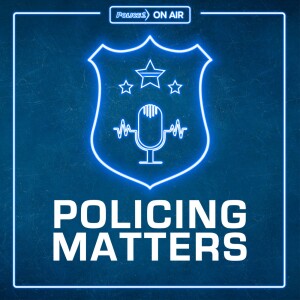 Monday Mar 20, 2023
Monday Mar 20, 2023
The headlines and news reports grab at our hearts when we hear of a school shooting. What can we be doing to protect our children in schools?
On this episode of the Policing Matters podcast, host Jim Dudley speaks with Dewey Cornell, a forensic and clinical psychologist known for his research on youth violence and school security, about considerations for law enforcement and educators when reviewing school-based threat assessment and school safety.
This episode of the Policing Matters Podcast is brought to you by L3Harris. When seconds matter count on dependable coverage on and off campus. L3Harris offers flexible and affordable portables. Communicate on the move with Wi-Fi voice and data, GPS, and app-based devices that keep you connected. Schedule your demo today.