Episodes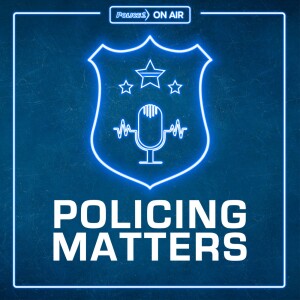 Thursday Jan 05, 2023
Thursday Jan 05, 2023
Effective screening of law enforcement candidates is probably the most crucial part of the hiring process. Most departments have a written, oral and physical agility test, a polygraph examination and a psychological profile test. But are we able to effectively screen out people who probably are not suitable for the job? 
In December 2022, news hit that the agency overseeing the training and certification of police officers in Washington State was moving to more aggressively remove recruits from the state law enforcement training academy when they show signs they're psychologically unfit. This change came after an officer who is now the subject of two lawsuits alleging excessive force and a manslaughter charge "overreacted" during a 2018 training session in which his instructor said he lapsed into "mental condition black," shot an unarmed virtual suspect, then shut down and tuned out criticism.
In this episode of Policing Matters, host Jim Dudley speaks with assistant professor Paul Taylor, Ph.D., from the University of Colorado at Denver about "mental condition black," the causal factors behind officer performance under stress, and how to improve police training using evidence-based research. 
Access additional show notes and resources related to this episode here.
This episode of the Policing Matters Podcast is brought to you by Lexipol, the experts in policy, training, wellness support and grants assistance for first responders and government leaders. To learn more, visit lexipol.com.