Episodes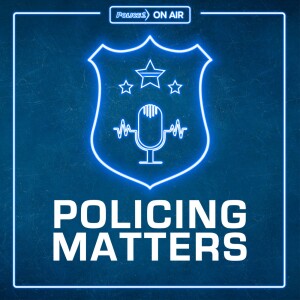 Thursday Aug 18, 2022
Thursday Aug 18, 2022
Autonomous cars are no longer futuristic dreams, they are operating on America's roads today. Police have already been recorded stopping autonomous cars with people literally asleep at the wheel and at least once, without any live occupants on board. Autonomous commercial vehicles will also soon be operating, from passenger vehicles to large semi-trucks with huge payloads, potentially presenting many new issues for law enforcement. 
In this episode of Policing Matters, host Jim Dudley speaks with Brett Fabbri, Head of Law Enforcement Policy and Roadway Safety for Kodiak Robotics, about law enforcement considerations regarding commercial autonomous vehicles and officer safety. Kodiak was founded by a group of self-driving industry veterans intent on bringing self-driving technology to the trucking industry. 
Assistant Chief Fabbri spent more than two decades working for the California Highway Patrol (CHP), most recently serving as the Assistant Division Commander for the Enforcement and Planning Division at CHP headquarters. In this role, he oversaw the Commercial Vehicle Section and Collision Investigation Unit of CHP, which is responsible for autonomous vehicle technology for heavy-duty, light-duty and passenger vehicles.
This episode of the Policing Matters Podcast is sponsored by Polco. Polco's National Law Enforcement Survey provides a comprehensive, accurate and representative picture of resident opinions related to police services. Compare your results with other agencies around the nation. Align your priorities with community sentiment, build trust, and improve safety services. Visit info.polco.us to learn more.