Episodes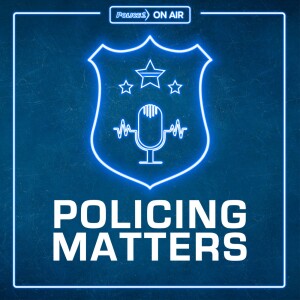 Thursday Mar 30, 2023
Thursday Mar 30, 2023
In 2022, the Stanislaus County Sheriff's Office in central California received the NLEOMF's Destination Zero Officer Wellness Award. 
In this special episode of the Policing Matters podcast, which was recorded live on March 29 as part of First Responder Wellness Week, host Jim Dudley speaks with Stanislaus County Sheriff Jeff Dirkse and Sergeant Aaron Costello about how to develop an effective wellness program that gets buy-in from officers.
The discussion focuses on the importance of implementing a culture of wellness from the top down; the key components of a comprehensive wellness program; and strategies to incentive employee participation.
This episode of the Policing Matters Podcast is brought to you by Lexipol, the experts in policy, training, wellness support and grants assistance for first responders and government leaders. To learn more, visit lexipol.com.