Episodes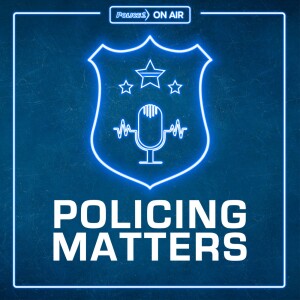 Thursday Mar 09, 2023
Thursday Mar 09, 2023
Officer injuries, whether they are personal or work-related, can be overwhelming, timely and costly. Injured officers should receive immediate attention and the best possible treatment so they can return to duty faster.
At IACP 2022, Wausau Police Chief Benjamin Bliven and Tactical Athletic Trainer Traci Tauferner discussed the department's program to help small agencies operate at their highest level of performance by reducing the chance of injury and shortening an officer's time away from duty when injured.
In this episode of Policing Matters, host Jim Dudley speaks with Chief Bliven and Traci Tauferner about how they are providing ergonomic strategies and prevention resources that will help reverse the negative side effects of a career in law enforcement.
This episode of the Policing Matters Podcast is brought to you by L3Harris. When seconds matter count on dependable coverage on and off campus. L3Harris offers flexible and affordable portables. Communicate on the move with Wi-Fi voice and data, GPS, and app-based devices that keep you connected. Schedule your demo today.