Episodes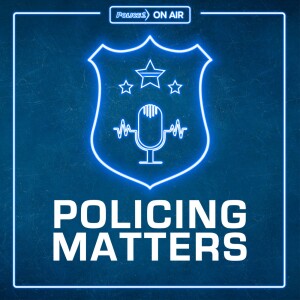 Thursday Feb 09, 2023
Thursday Feb 09, 2023
A police bodycam video goes viral that shows an officer or two wrestling with a resistive suspect without much success. Then a shot is fired – or some other force causes extensive injury to the suspect. How can we prevent this from happening?
In this episode of Policing Matters, host Jim Dudley speaks with Jay Wadsworth – a veteran LEO, 2nd degree black belt in Brazilian Jiu-Jitsu and lead instructor for Effective Fitness Combatives (EFC) – about the current state of defensive tactics training for police. Jim and Jay discuss police training deficits, officer confidence, the carotid restraint technique and much more.
This episode of the Policing Matters Podcast is brought to you by Lexipol, the experts in policy, training, wellness support and grants assistance for first responders and government leaders. To learn more, visit lexipol.com.