Talking the beat to cover what matters to you as an LEO. Join deputy chief Jim Dudley (ret.) every weekly as he sits down with law enforcement leaders and criminal justice experts to discuss strategy, challenges and trends in policing.
Episodes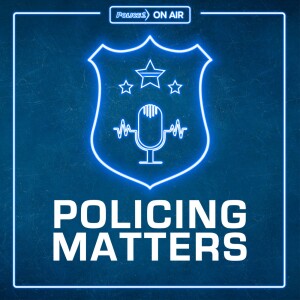 Wednesday May 04, 2022
Wednesday May 04, 2022
Since the D.C. Council voted in 2020 to cut the police budget by $15 million, there has been a 28% increase in violent crime, a 55% increase in robberies, an 18% increase in carjackings and, as of 2021, the highest number of homicides in nearly two decades. On April 15, 2022, Salah Czapary published an op-ed in The Washington Post titled "No one asked for fewer DC police doing more work." Salah is a Democrat, a candidate for his party's nomination for D.C. Council Ward 1, a former D.C. police officer and special assistant to the Chief of Police.
In this episode of Policing Matters, host Jim Dudley speaks with Salah about the challenges facing the Metropolitan Police Department and real-world initiatives that would improve community safety. To learn more about Salah, visit https://salah2022.com/.
This episode of the Policing Matters Podcast is brought to you by Lexipol, the experts in policy, training, wellness support and grants assistance for first responders and government leaders. To learn more, visit lexipol.com.