Talking the beat to cover what matters to you as an LEO. Join deputy chief Jim Dudley (ret.) every weekly as he sits down with law enforcement leaders and criminal justice experts to discuss strategy, challenges and trends in policing.
Episodes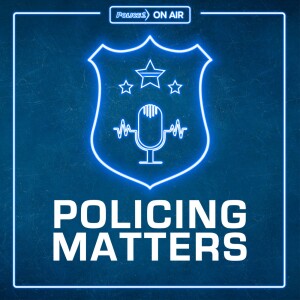 Wednesday Jun 15, 2022
Wednesday Jun 15, 2022
Police officers are often terrific storytellers. Many express an interest in writing a book about their experiences, but life can get in the way and few cops sit down to begin the process.
This isn't the case for a guest on this episode of Policing Matters. Jim Calams, a retired member of the Phoenix Police Department and LAPD, recently published "Unwavering Honor," a book about his career in those departments and also about personal tragedy. He is joined by his daughter, Sarah Calams, who graduated with a bachelor's degree in news/editorial journalism from the University of North Texas in Denton, Texas, and is the senior associate editor of Police1.com and Corrections1.com. Sarah recently authored an article about her father's experiences as a police officer.