Talking the beat to cover what matters to you as an LEO. Join deputy chief Jim Dudley (ret.) every weekly as he sits down with law enforcement leaders and criminal justice experts to discuss strategy, challenges and trends in policing.
Episodes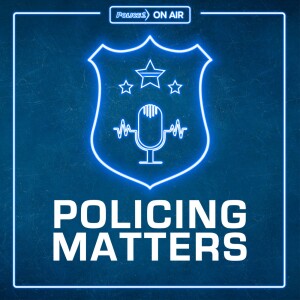 Tuesday Dec 06, 2022
Tuesday Dec 06, 2022
Leaders of any organization can find themselves dealing with individuals who are confrontational or even hostile. Today's guest had an encounter with a revengeful employee that goes way beyond angry outbursts or even lawsuits. It is a story that we can learn from regarding how to identify disgruntled employees, how to mitigate or take action, and how to protect yourself and your family.
In this episode of Policing Matters, host Jim Dudley speaks with Mark Anderko about how his agency put a performance improvement package in place for a challenging employee that ultimately led to Mark and his family facing a deadly threat.  
Mark Anderko has over 28 years of experience in New Jersey law enforcement, serving in various administrative and operational commands, including command positions with the Edison Township Office of Emergency Management and the Edison Police Department Emergency Response Team. Mark is a graduate of the West Point Command & Leadership Program graduate and Police Executive Institute sponsored by the New Jersey State Association of Chiefs of Police along with Northwestern University School of Police Staff and Command. Mark began his career in 1988 and rose to the rank of deputy chief of police, retiring in 2016 as deputy chief of police.
This episode of Policing Matters is sponsored by Utility. Utility provides a universe of intuitive solutions for effectively capturing, analyzing, managing, and sharing video evidence. Technologies include a variety of cameras, sensors, and devices, as well as situational awareness software solutions for law enforcement, first responders, transportation agencies, and utility providers. To learn more about Utility and its technology solutions, visit utility.com.