Talking the beat to cover what matters to you as an LEO. Join deputy chief Jim Dudley (ret.) every weekly as he sits down with law enforcement leaders and criminal justice experts to discuss strategy, challenges and trends in policing.
Episodes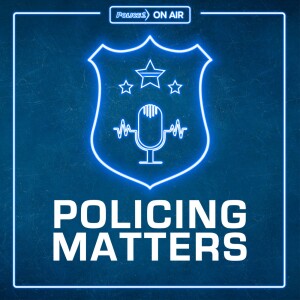 Wednesday Sep 13, 2023
Wednesday Sep 13, 2023
Imagine you are a law enforcement officer first on scene of a mass shooting, or a choking child, or another officer or civilian has been critically injured and needs immediate attention. Are you up to the task? Is it even something you have been trained to handle?
In this episode of the Policing Matters podcast, sponsored by Lexipol, host Jim Dudley speaks with Eric Thomas O'Neal about adding yet another dimension to today's law enforcement officer, that of a trained emergency medical responder.
ABOUT OUR SPONSOR
This episode of the Policing Matters Podcast is brought to you by Lexipol, the experts in policy, training, wellness support and grants assistance for first responders and government leaders. To learn more, visit lexipol.com.